Creative Child Therapy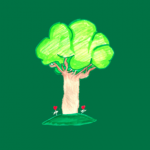 Creative Child Therapy @ St. Patrick's is our therapeutic service that is available to our own pupils. It is also a mobile therapy service that is available to other schools and organisations – we have produced a leaflet for further information.
Creative Child Therapy works to support children and families.
We provide Life Story Therapy and Play Therapy services to children and families.
Sometimes things can happen in life that are difficult or distressing to deal with, and sometimes even everyday things can feel hard to cope with. At these times we might need some extra help to feel happy and settled, and therapeutic support may help us to do so.
Life Story Therapy is a creative therapy that works with children and families to help children to make sense of their lives and their feelings. Life Story Therapy can be particularly helpful for children who have experienced a lot of change or loss.
Play Therapy uses something that comes naturally to a child – play – as a way of exploring feelings and experiences and giving the child a way of expressing themselves and communicating. Play therapy can be a safe way for children to think through things.
Any schools, other organisations or families can make referrals. Please note that there is a charge for this service, although we may be able to offer advice on possible funding sources. Click here for our online referral form.
If you want more information or want to make a referral please contact Paula Price on 0151 709 1062 or pprice@stpatricksliverpool.co.uk. Follow us on twitter @CCTherapyStPat
Useful documents relating to our Creative Child Therapy
Innovative Therapeutic Life Story Work book
Regional TLSW Hub North West & North Wales