Year 3
Hello and Welcome to our Blog
Welcome to Year Three's blog page.  We will keep you updated with the fun and exciting things we get up to everyday via our Twitter feed and blog.  We would really appreciate you commenting on our posts and letting us know what you think.
Here is our learner profile for what a Year 3 child will be able to do by the end of the year.
Year 3 news...
Year 3 have been practising the grid method today using place value counters to build conceptual understanding!
0 Comments
---
The children made great progress with their mapping skills this afternoon, using atlases in pairs to find out about climates, seas, oceans and the geographical features of all 7 continents! Super work!
0 Comments
---
We had a great experience at the cinema today.  The children watched an animated tale of a young orphan from France, who dreamed of being a dancer.  Excellent links with social, moral and cultural studies, as well as anti-bullying week.
0 Comments
---
The results so far are very close with 4 classes all having 6 pieces each, and the other classes not far behind. This could be a close run race! Make sure you are all in school everyday for your class to be in with a chance to win!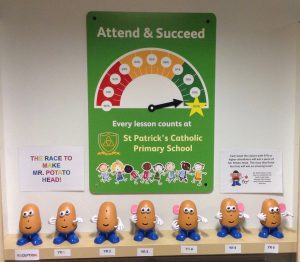 0 Comments
---
Boys and girls, you're making so much progress with your mapping skills this year! The children in Year 3 have planned out 3 routes so far and learned over 15 of their OS Map symbols. I'm super impressed!
0 Comments
---
We've had a fabulous afternoon making mummies!
1. Remove the organs.
2. Rub natron salt into the skin.
3. Wash the body and cover in oils.
4 Wrap in cloth and place in sarcophagus.
5. Put on the death mask!
First, we mummified Ishra, then we made our own mini mummies!
One Comment
---
Can a 7 year old build a working parallel circuit? These ones can!
0 Comments
---
Year 3 have been testing materials to find out if they are electrical conductors or electrical insulators.  They investigated their materials first and tried to make predictions based on what they already knew.
0 Comments
---
Our DT project has been great so far! The children have investigated and analysed a range of photo frames. They looked at the designs and what technology had been used to make the stable and strong.
Year 3 have started investigating ways to make materials stronger.  They began by folding, laminating, twisting and layering paper, then tearing it to see which method made the paper strongest.  What did you discover Year 3?
0 Comments
---
We've had so much fun learning about and playing with static electricity. It's all about positive and negative charge, and children were able to make toys by transferring electrons from one item to another. Take a look at us playing with the Van De Graf generator and check out this awesome video!
0 Comments
---