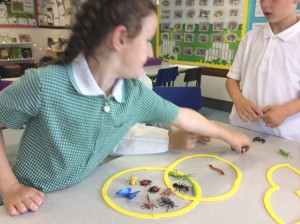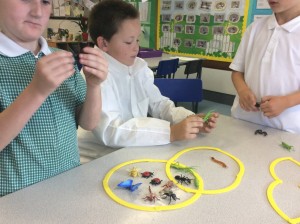 Tonight at science club we were classifying insects and arachnids. We had to do some research to find facts about some of the mini beasts. For example, we didn't know if the preying mantis flies….our search told us that females don't, but males do! This made it tricky to classify.
We made venn diagrams to sort the creatures.
Afterwards we went on a bug hunt in the secret garden! We found ants, woodlice, aphids and a beautiful green beetle that we can't identify yet. Watch this space!